Mother Bedford Webrings Page

   You have enterred Mother Bedford through the Webrings Page link. If you want to proceed directly to the Mother Bedford main page, please click on the link below.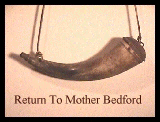 When I started the Mother Bedford website in March, 1999, I was unaware of the amazing world of webrings on the Internet. They provide a very important and valuable service to a website. They bring together many sites which possess similar intent and purpose. They make it easy for a visitor to one site to be able to locate other, similar sites. Because of that, I have joined a number of webrings for the benefit of my own visitors' ease of navigation. I feel Mother Bedford is in good company with the sites that make up the rings listed below.

   I hope that the webmasters of the various webrings that I have joined are not offended by the fact that I have removed these webring graphics and links from my main page. The move was necessary in order to decrease loading time for the main page.

   On 05 September, 2000 the Webring System was taken over by and integrated with Yahoo! As a result, the individual, unique webring logos were dropped in favor of the uniform webring block that appears for a number of rings below. Then, in 2002 the Yahoo! Webring was changed to Webring.com. Many of the changes instituted by Yahoo! were retained. The change does allow for webmasters to vary their navigation bars slightly, as is evident in the group showing below. You will note, though, that I have retained the original images from the various webring logos at the bottom of this page, most of which still contain hyperlinks to the webring home pages.

This site is a member of Webring. To browse visit here.

    The American Military History Web Ring

    The History Ring

    The Eighteenth Century Ring

    The American Revolution Webring

    The Proud Eagle's Webring

    The War Ring

    The German/American Webring

    The European History Web Collection

    The U.S. Scots Web Ring

    The Best Irish Links Webring

    The Central Pennsylvania Webring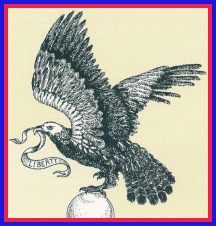 United States Military History ~ The original webring pages