Answer Page
That is the correct answer.
         On 25 October 1774, fifty-one women of the town of Edenton, North Carolina met in the home of Penelope Barker. In response to the news of Boston's own 'tea party' the women of Edenton wanted to show their support. The North Carolina Provincial Congress met between the 25th and 27th of August 1774 and part of their business was to approve a trade boycott of British tea and other goods. The ladies were encouraged to proclaim their own boycott and submit a petition stating that proclamation to the Provincial Congress. There exists no written copy of the petition signed by fifty-one of the women of Edenton, but it was transcribed and appeared in the 16 January 1775 issues of the British newspaper, the Morning Chronicle and London Advertiser.
The portrait below is that of Penelope Barker. The picture at the bottom is titled: "A Society of Patriotic Ladies, at Edenton in North Carolina."
"Penelope Barker" (unknown artist)
University of North Carolina, Chapell Hill, NC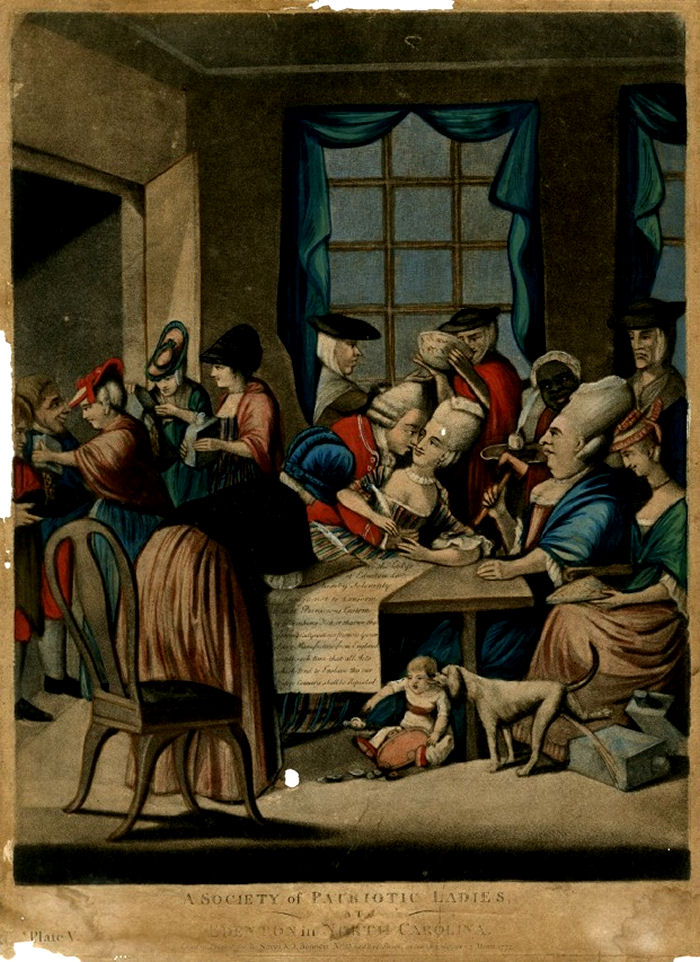 "Edenton Tea Party (political cartoon published in England)"
North Carolina Museum of History, Raleigh, NC
Click on the "Betsy Ross Flag" below, or use your browser's "Back" button, for the next question.