Answer Page
That is the correct answer.
         Crispus Attucks, the son of an African father and an Indian mother, was a slave himself. He escaped from his servitude on 30 September 1750. He avoided re-capture by changing his name to Michael Johnson and worked in Boston as a ropemaker and seaman during the twenty years prior to his death. On 05 March 1770, as the British soldiers opened fire on the protestors who had gathered in front of the Boston State House, Attucks took two musket balls and became the first casualty of the American Revolutionary War.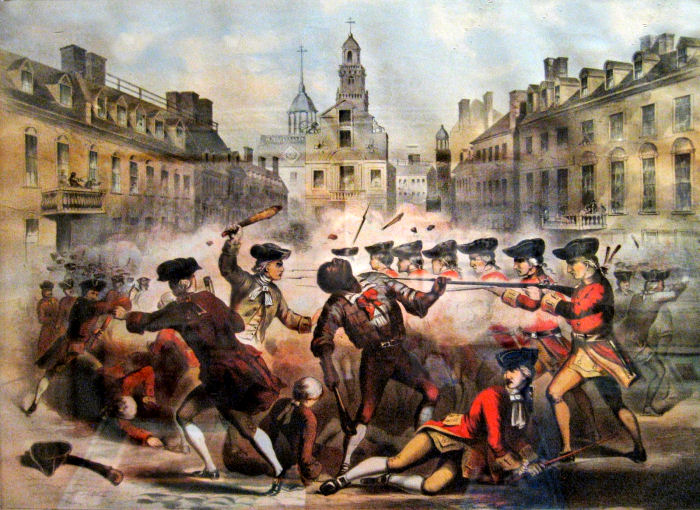 "Crispus Attucks is Shot" by James W. Champney
The Boston Athenaem, Boston, MA
"Crispus Attucks"
Schomburg Center for Research in Black Culture, Photographs and Prints Division, New York
Click on the "Betsy Ross Flag" below, or use your browser's "Back" button, for the next question.